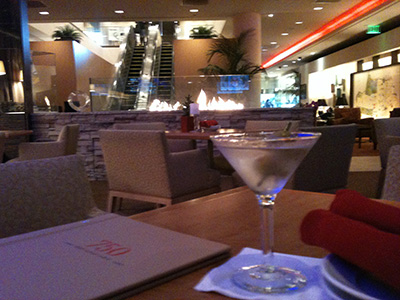 It was the 5th annual Intelligent Content Conference, but it was my first and was once again a long one for ePublisher. It was to be held in San Francisco and hosted by The Rockley Group and The Content Wrangler. When I was first approached about the conference, I went to the website to check it out. The program was full of rock-solid presentations on content management strategies and incorporating multi-devices in your workflow. I liked it and decided to head out.
I went to DLI in Monterrey back in the 80s, so I was familiar with San Francisco, but I didn't realize how much I missed that town until I flew in over the harbor. The weather was great, and everything went smoothly at the airport. I easily found my way to baggage claim and then to the hotel. After checking into my room and getting ready, I headed to register for the conference and get my badge, program, and bag of goodies, a typical conference first-day ritual. This particular conference was lookinglike it would be a good one, so I was in a pretty good mood during this ritual. What came next was totally unexpected and got me even more excited about the content industry.
After I registered, I was sitting in the hotel restaurant browsing over the program, like I normally do, and I began to take note of all the new technology that was peppered everywhere. Terms like custom HTML5 solutions, mobile apps, ePub 3.0, and others kept popping out at me. What was also new was the context in which these terms were being used, like in multi-device platforms, lead generation, and delivering business strategies. It was all taking shape. I am working on my fourth year at ePublisher. My background is as an analyst. I started in the Army for Military Intelligence and have done it at every civilian job I have had since then. Since day onewith ePublisher, I have said, "Content is not a business expense—it is a revenue generating tool." This was looking to be a conference that agreed with that ideology.
About that time, my good friends Bernard and Anna saw me gawking at the program. My Canadian friend Bernard yelled, "Shut your mouth! You look like a Texan." Being from Texas, I naturally answered, "Leave me alone. I am hunting Canadians." They both sat down to join me, and they were just as excited about the program as I was. We talked all evening about howhelp sets could generate revenue and figured out the game plan for the nextday.
Stay tuned to the WebWorks blog. In the coming days we'll be posting about the presentations, exhibit floor, evening events, and other ICC happenings.