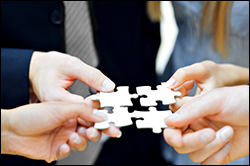 The Tech Pubs Social, WebWorks monthly luncheon meet-up of local Austin technical communication professionals, is an informal gathering focused on discussing current industry trends and technologies. For this month's meet-up, I set out with the topic "Authoring Tool vs. Editing Tool" in mind; however, since the meet-up is an informal round table environment, the conversation quickly migrated into a different direction.I am ecstatic when I see our conversation veer from the predefined topic. When I see the conversation begin to evolve, I know we are making strides in the right direction. Business doesn't revolve around predefined parameters; it adjusts to suit the needs of the market. So when I see the course of our conversation change direction, I know we are truly beginning to tap into real-world issues affecting our industry.The course of this month's Tech Pubs Social took us down the road of customer service. This conversation couldn't have taken a better turn, as I believe that now, more than ever, is the time for Technical Communication departments to focus on the customer. Now don't get me wrong—I know TechComm departments focus on the end-user, but I really think there is a new, special opportunity presented through our documentation that wasn't present in the past, and now is the time to capitalize on it. All we need is the right mindset."Technical Communication is the most pivotal department in ensuring a company's success."This is the mindset that I'm referring to. Documentation holds a very unique position that can help a company decrease its customer defection rate while strengthening its overall business strategy. This unique position allows for documentation to achieve this while giving maximum results.For example, marketing is used to put the face of your company in front of potential clients. Sales will then have needs-based conversions: if there is a match between customer needs and product features, there is typically a sale. However, this is only about 10% of the process for the client; the other 90% is usage. While the customer is using your product, your product's documentation is an extension of your company. Your documentation is getting far more face time with your end-user and speaks to the creditability of your company. It also has the ability to make or break you in the eyes of the customer who is looking for ease of use.Allow me to emphasize my point. When users visit your documentation, it is for one of two reasons. (1) they want to learn more about the product they are using, or (2) they have an issue that needs to be resolved. The cost has already been incurred and the user is now dependent upon your product. This is where you have the opportunity to show your true value to an impressionable client. If you have an open line of communication to that end-user, like that of technical documentation, you have the most relevant form of information exchange with the end-user. Not only is this an opportunity to maximize the customer experience, it is also a great opportunity to gather information that can fuel your workflow. I have only been in the industry of technical communication for three years, but in that time, I have noticed that many companies do not take advantage of this opportunity, mainly because they do not have a proper workflow set up to capitalize on it.Look at the reverse to further explain the premise. If as a company you don't meet your customers' expectations through your documentation, you instill a shadow of doubt in your customer and subsequently have to shift to playing defense the rest of the way down the road. Even if you reach a resolve through technical support, your customers' expectations have already not been met.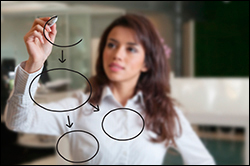 I have come to realize that discussing the breadth of a proper workflow exceeds the parameters of a simple blog post. Because of this, WebWorks has decided to compose a whitepaper discussing the steps of a successful workflow in a more detailed manner. This whitepaper will offer you a blueprint on how to capitalize through your documentation. Thus, the main purpose of this blog post is to put you in the right mindset and prepare you for the release of this paper coming soon.For now, I'll leave you with these thoughts about the possibilities of technical communication:
Technical communication is not an expense that should have its cost cut year after year, thus making it an afterthought in your business strategy. It is a revenue generation tool that businesses can invest in and see an ROI from that investment.
Technical communication is the most pivotal department in ensuring a company's success!
Did you miss Christopher's last entries? Check them out here!
Hot Topics From Summit 2012Solving the Puzzle of Viewing Content Across Multi-Platform Devices.google {left:100%;display:inline-block;position:fixed}

займ без проверок